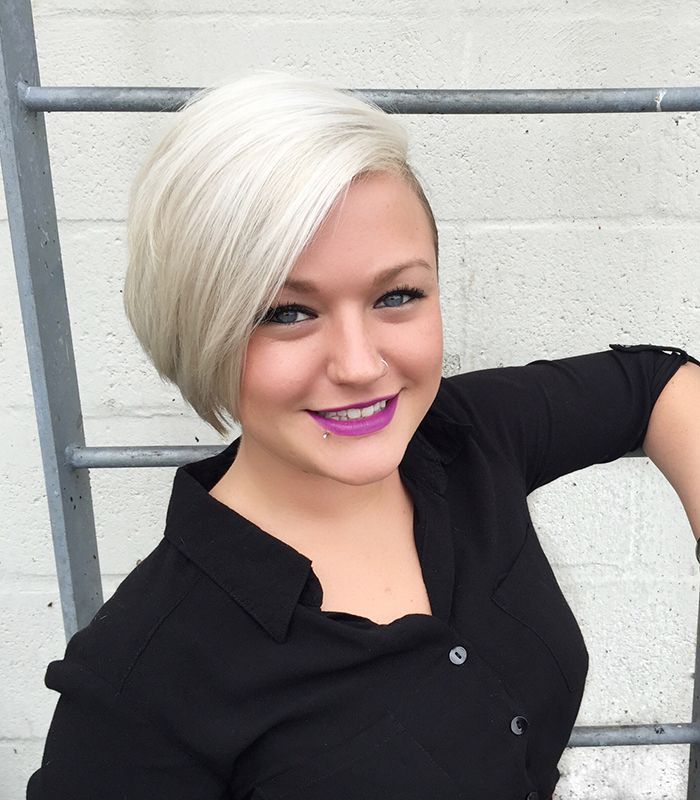 Kayla is an expert stylist from Sarasota, FL who has been in the beauty industry since 2012. She is a third-generation hair stylist and is trained in the French hair cutting and coloring system.
Advanced education is always a priority to her. Kayla has dedicated time to traveling internationally to work behind the scenes with some of the best in the industry.
She is extremely passionate about her work and is 100% dedicated to making you feel beautiful and confident before leaving the salon. She looks forward to meeting you and giving you nothing short of a fun, relaxing experience!
In her free time, Kayla enjoys spending time with her baby girl and family.
Specializes in:
Master Colorist
Blonding
Balayage
Shadow Root
Cutting Master
Dry Cutting
Kevin Murphy Color Lab
Cezanne Keratin Smoothing Treatment
Brazilian Silk Keratin Treatment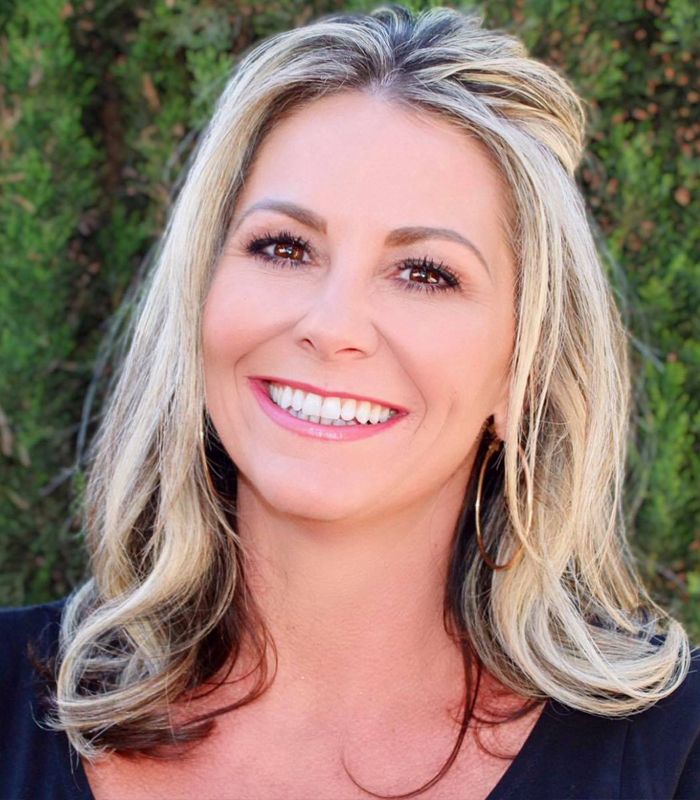 Prior to landing in the hair industry, Brigitte Ehret worked for many years in the medical field before finding her dream job. She graduated from the San Diego Cosmetology Apprentice Program and has been a part of the beauty industry now, for over 10 years.
Being in this industry has allowed Brigitte to not only use her creativity, but also grow her artistry successfully. During her free time, Brigitte enjoys doing things that encourage her own self-care, renewal, and creative growth. For her, this includes spending time in nature, listening to music, exercising, reading, and meditating.
Most recently, Brigitte trained with the creator of Infuse My Colour, one of the salon's newest products. Brigitte has a passion for making people feel confident in their own way! In her chair, you will experience a warm personality, good conversation, and the best of all, great hair.
Specializes in:
Women's cuts
Women's highlights
Men's grooming
Brazilian blowouts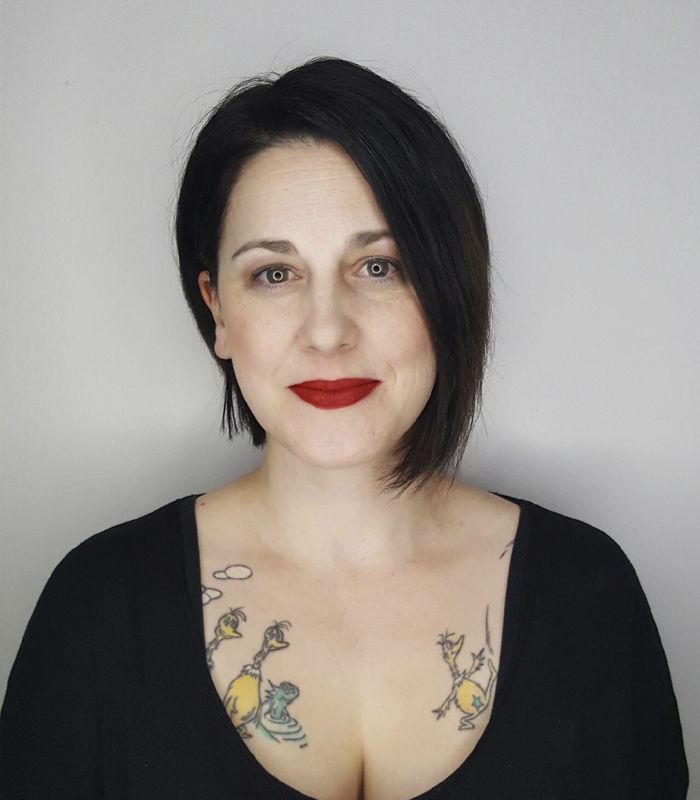 Born and raised in Annapolis, Maryland, Liz is new to Sarasota, but not the hair industry. She started shampooing and assisting in salons for 4 years before attending Graham Webb International Academy of Hair in Washington, D.C. Liz has been in the hair industry for over 14 years.
Liz has continued her education for the past 10 years working, studying, and training Aveda – wanting to continue her education to give her clients the utmost care they deserve.
Most recently, she was fortunate enough to train with the creator of Infuse My Colour, one of the salon's newest products.
Liz enjoys transitioning her clients to their natural grey color and color transformation that take you from either dark to light or light to dark. She also enjoys spending time building Legos with her 8-year-old son.
Specializes in:
Bobs
Long Hair
Color Transformation (dark to light – light to dark)
Baby Lights
Balayage
Curly Hair
Smoothing Treatments
Dry Cutting
Born and raised here in the Sunshine State, Emma specializes in all things blonding, styling medium to long hair, and men's cutting. She was trained at the Aveda Institute, graduating in 2020. Emma recently worked with the latest French and British coloring/cutting techniques.
She is excited to grow with our salon and give all her clients the transformation of their dreams!
Most recently, Emma was fortunate enough to train with the creator of Infuse My Colour, one of the salon's newest products.
Specializes in:
Blonding
Mens cutting
Dimensional color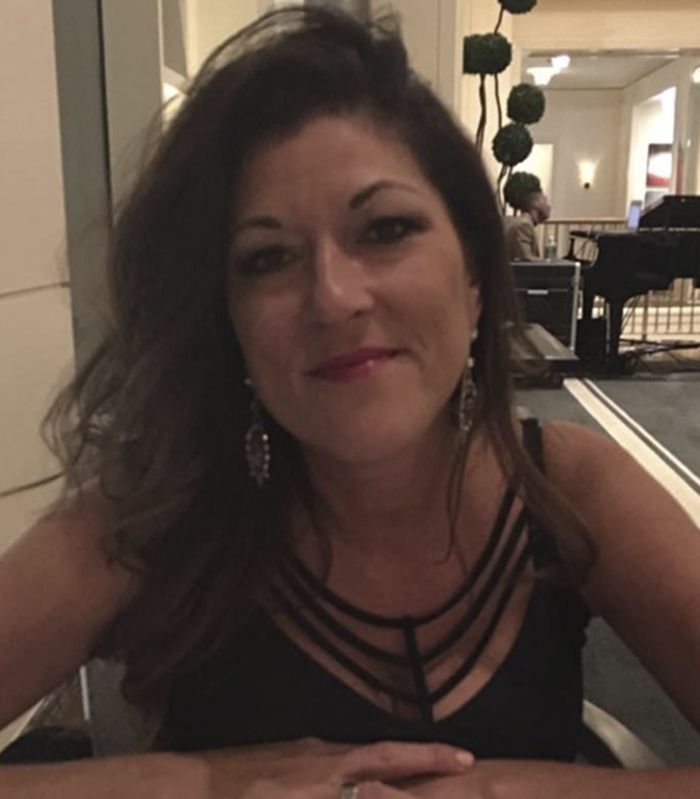 Lee is a Veteran Stylist who graduated from Pivot Point International in 1990 and attended Graham Webb Academy! Lee is certified by the Framesi Elite Moda Capelli and has a certification in Chi Keratin too! She is an old soul Chicago girl who loves her passion for the beauty industry and conducts the utmost professionalism and interaction with each client at Angela's Spa.
Lee has owned two salons, so she understands the importance of client relations. One of Lee's many specialties is doing wedding events and up-dos. We are lucky to have this talented platform artist.
We are lucky to have this talented platform artist. Lee guarantees and takes pride in all her services.
Specializes in:
Haircut's
Color
Permanent waving
Scalp treatments
Special occasion styling
Updo's
Make-up Application
With 4+ years in the beauty industry in NJ and FL, Alex has played multiple roles in the salon world. After graduating from the Aveda Institute in Tampa Bay in 2019, Alex's career began as a salon coordinator and assistant. She is now a stylist and cosmetology educator.
Alex is passionate about all things extensions and hopes she can transform your hair into precisely what you've been dreaming of.
Specializes in:
Beaded wefts extensions
Tape-ins extensions
K-tip extensions
I-tip extensions
Clip in extensions
Courtney Lynn, Salon Receptionist
Courtney was born and raised in Sarasota, FL, graduating from Riverview High School in 2017.
Courtney may not be a stylist, but she has taken a lot of knowledge from her mom Jenny who has been an esthetician since Courtney was a little girl. Courtney makes it her mission to ensure every client walks out of the salon feeling beautiful inside and out.
Courtney is passionate about living a holistic life. In her free time, she educates herself on medicinal herbs and eating right for her body, hoping to be able to share what she learns with others
Chloe Powers, Salon Coordinator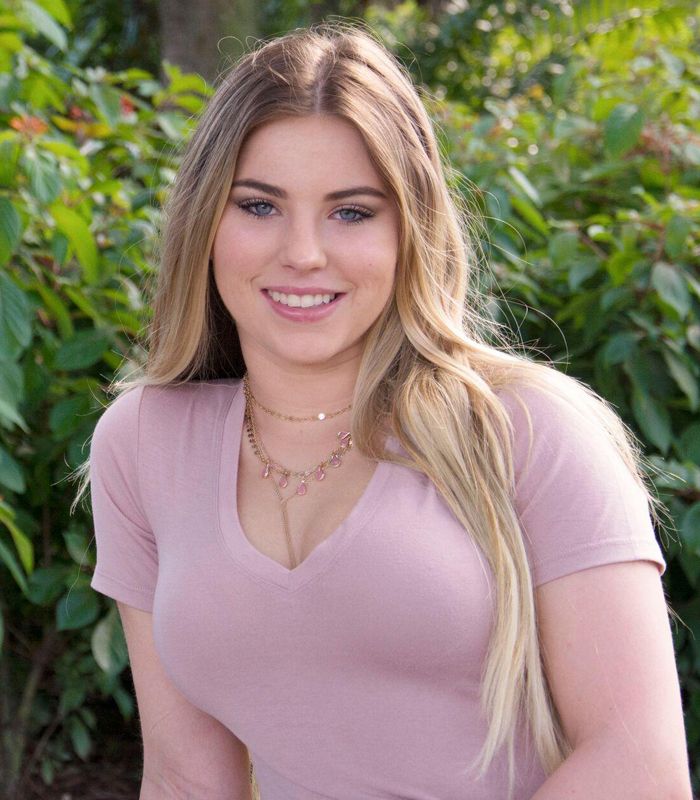 Chloe has been a part of Angela's Pure Salon & Spa from the beginning.
Working long hours in the summer painting, cleaning and removing nails. Chloe likes behind the scenes making sure everything runs smoothly and effectively.
She graduated high school from Cardinal Mooney, is currently taking classes at her local collage, and loves traveling.