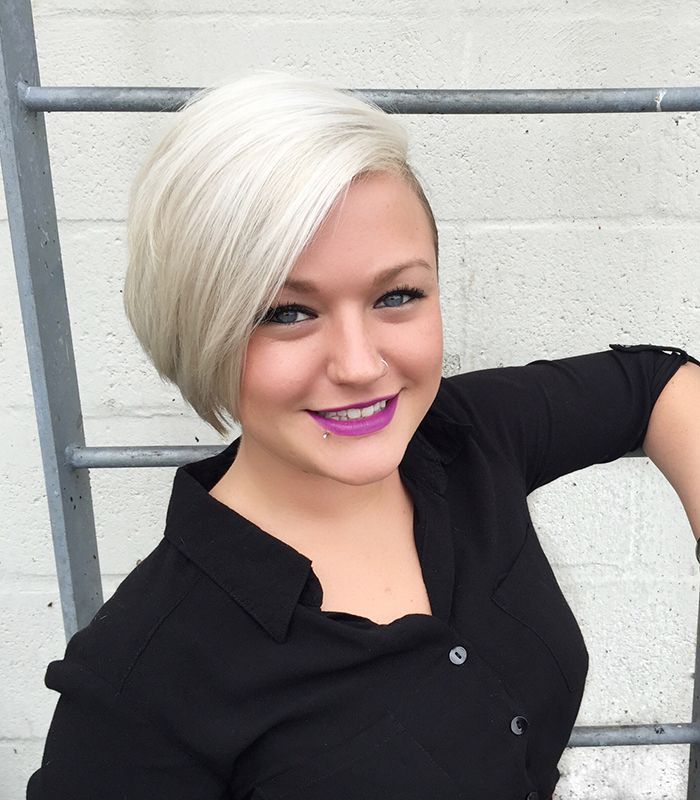 Kayla is an expert stylist who's been in the beauty industry since 2012.She is a third generation hair stylist and is trained in the French hair cutting and coloring system.
She has dedicated time to traveling around internationally to work behind the scenes with some of the best in the industry. Kayla's services range from coloring, to straightening treatments and so much more.
She is extremely passionate about what she does and is 100% dedicated to making you feel beautiful and confident when leaving her chair. She looks forward to meeting you and giving you nothing short of a fun, relaxing experience!
Specializes in:
Master Colorist
Blonding
Balayage
Shadow Root
Cutting Master
Dry Cutting
Kevin Murphy Color Lab
Cezanne Keratin Smoothing Treatment
Brazilian Silk Keratin Treatment
My name is Miranda, I was born and raised in Sarasota, Florida! In my free time I love exploring, and I am currently working on my certification in Herbalism!!
I have been in the beauty industry since 2013. I completed a 2-year advanced hair dressing program at an independent salon.
I am always keeping up to date with beauty classes and learning the latest and greatest styles and techniques! I am very passionate about my craft and my mission is to make every client feel confident, beautiful and spoiled when they come to visit! I look forward to meeting and creating magic! - Miranda
Specializes in:
Aqua Tape-in Extensions
Kevin Murphy Color Lab
Dry Cutting
Cezanne Keratin Smoothing Treatment
Balayage
Wedding Hair
Natural Make Up.
Hi! My name is Michaela, I was born and raised in Iowa. Some of my hobbies include drawing, painting, crafts, exploring, and watching movies!
I graduated from Capri college in 2019. I also graduated from an exceptional associates program at a salon in Iowa before moving to Sarasota. Education is key in this industry and I like to keep up on all the new techniques and trends to provide my client with the best experience and outcome. Hair is my passion and it brings me so much joy to put a confident smile on other people's faces by doing what I love.
Specializes in:
Balayage
Blonding; Baby lights, highlights, teasy lights
Root tap and shadow root
Keratin smoothing treatment
Dry cuts
Wedding and prom hair
Wedding/prom/special occasion makeup
Dominique Dunnigan, Nail Technician and Assistant
Dominique graduated at the top of her class in New Jersey already as an award-winning junior stylist.
Upon receiving her Cosmetology and Barbering licenses in 2014, Dominique began her career in the industry as a beauty consultant. She has since settled into her nail technician role at Angela's Pure Salon & Spa where their love for organic, cruelty-free products deeply resonates with her own beliefs.
Dominique, for the time being, enjoys working with natural nails for her manicures and pedicures but remains dedicated to continued education.
Specializes in:
Glo Skin Beauty Makeup
Dazzle Dry Polish
Kristen Kreitsek, Salon Coordinator
Kristen has been working with us for almost 2 years now being our Salon Coordinator. Not only is she great at keeping our staff organized, she also makes sure the clients needs are met in any way she can.
Kristen is currently working towards her Early Childhood degree and recently welcomed her first baby boy, Elliott. Fortunately Kristen is able to bring Elliott to work because there are no harsh chemicals or smells.
Chloe Powers, Salon Coordinator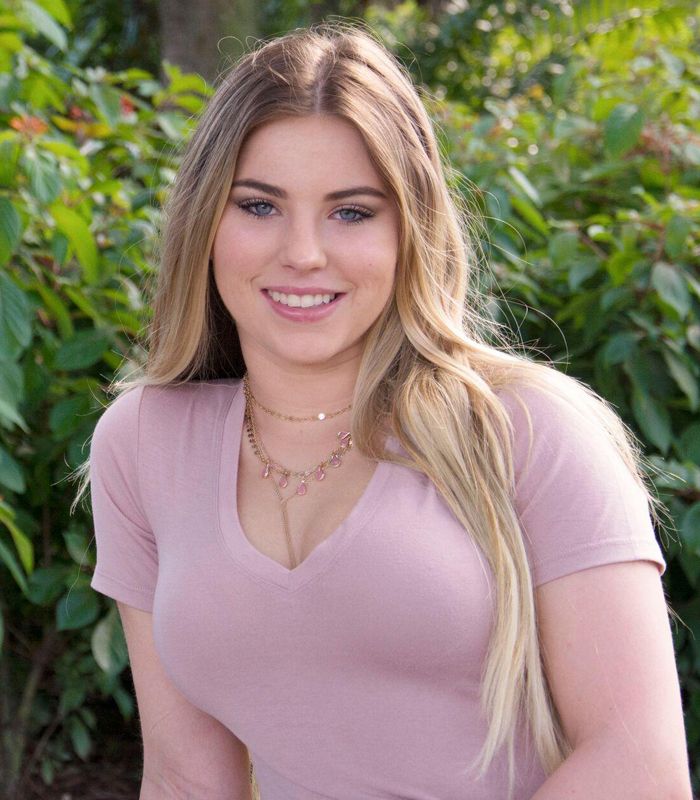 Chloe has been a part of Angela's Pure Salon & Spa from the beginning.
Working long hours in the summer painting, cleaning and removing nails. Chloe likes behind the scenes making sure everything runs smoothly and effectively.
She graduated high school from Cardinal Mooney, is currently taking classes at her local collage, and loves traveling.
Cheri Doetch, Management Consultant
Cheri is recently moved to Sarasota. Cheri has been a successful consultant for over 30 years. Has a very successful organic farm in Illinois. She is currently working on promoting growing healthy food at home.
We are lucky to have her as part of our team!