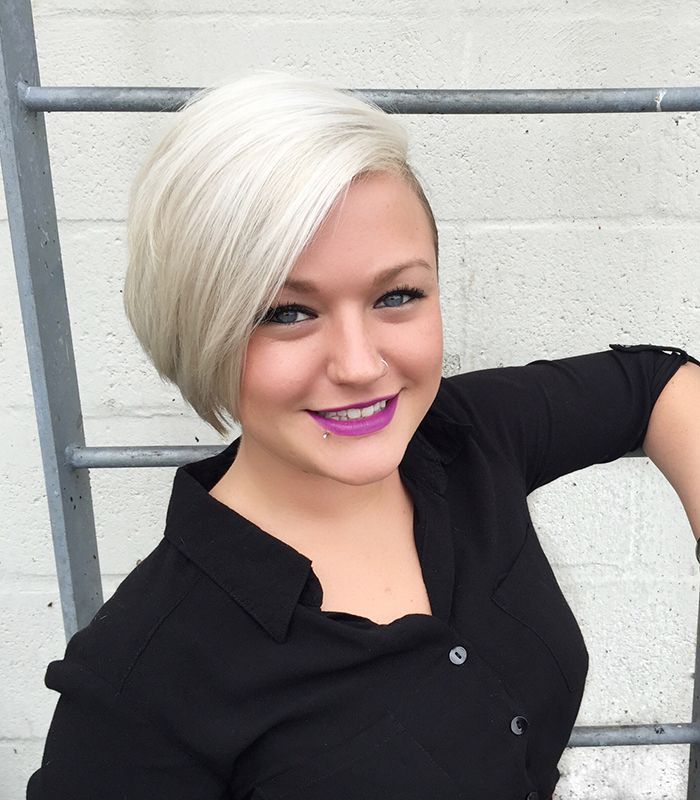 Kayla is an expert stylist who's been in the beauty industry since 2012. She is a third generation hair stylist and is trained in the French hair cutting and coloring system.
She has dedicated time to traveling around internationally to work behind the scenes with some of the best in the industry. Kayla's services range from coloring, to straightening treatments and so much more.
She is extremely passionate about what she does and is 100% dedicated to making you feel beautiful and confident when leaving her chair. She looks forward to meeting you and giving you nothing short of a fun, relaxing experience!
Specializes in:
Master Colorist
Blonding
Balayage
Shadow Root
Cutting Master
Dry Cutting
Kevin Murphy Color Lab
Cezanne Keratin Smoothing Treatment
Brazilian Silk Keratin Treatment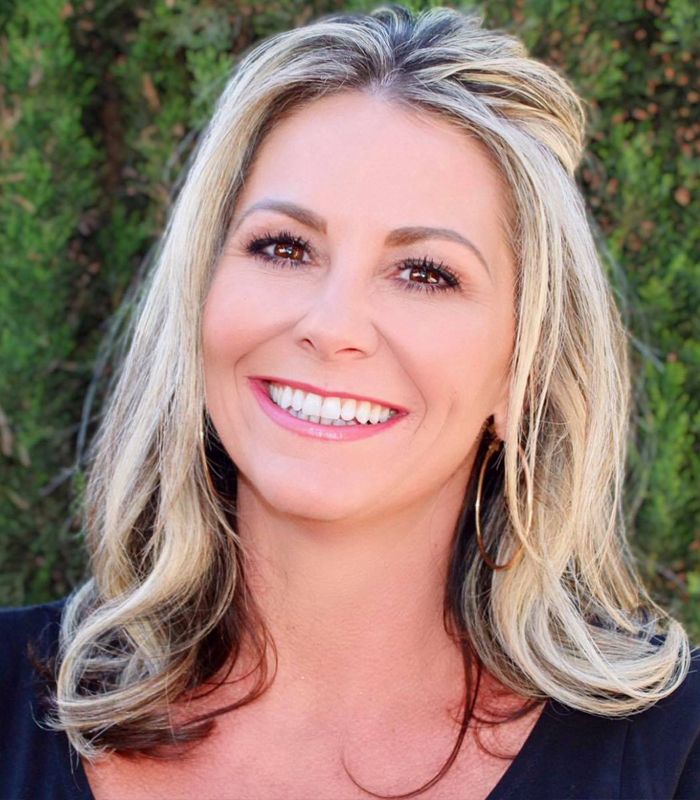 Hello! My name is Brigitte Ehret and I am so excited and beyond grateful to be part of Angela's salon.
I have been a part of the beauty industry for over 10 years. Prior to finding my dream career in the beauty industry, I worked in the medical field. Being a mother of 4, I desired a job that could better suit the hands-on lifestyle I wanted to provide for my kids in terms of flexibility. This is where I started my time at the San Diego Cosmetology Apprentice Program.
Being a part of this industry has allowed me to utilize my creative side and I truly enjoy watching my creativity grow. During my free time I enjoy doing things that encourage my own self-care, renewal and creative growth. For me, this includes things like spending time in nature, listening to music, exercising, reading, and meditating.
Most recently, I was fortunate enough to train with the creator of Infuse My Colour, one of the salons newest products.
When you sit in my chair, my goal is for you to always feel comfortable, welcomed and to make sure when you leave, you feel your absolute best!
Specializes in:
• women's cuts
• hair color
• men's grooming
• Brazilian blowouts.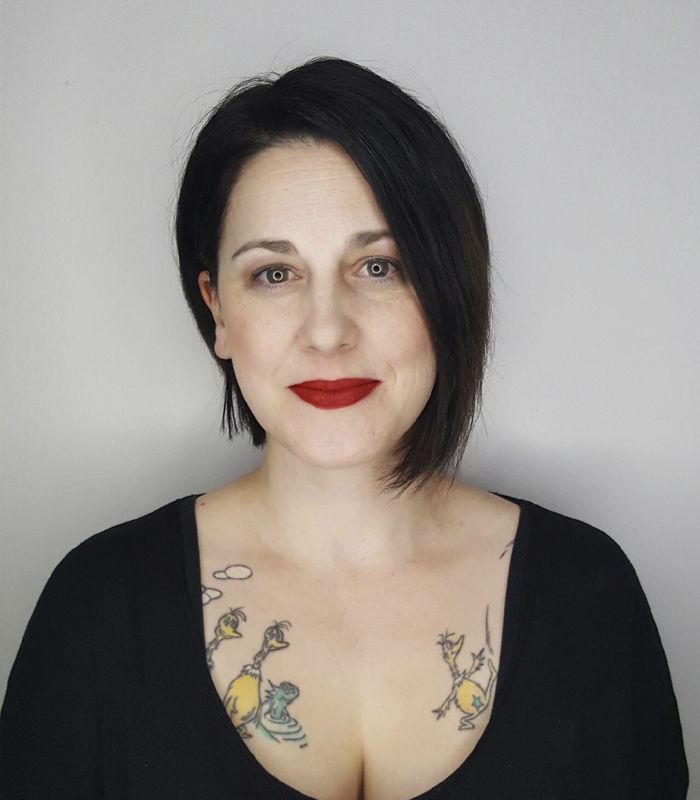 Liz has been in the hair industry for over 14 years residing in Annapolis, Maryland her entire life until recently moving to Sarasota, Fl.
She started with shampooing and assisting in Salons for 4 years before attending Graham Webb International Academy of Hair in Washington, D.C. Liz has continued her education for the past 10 years working, studying, and training Aveda – wanting to continue her education to give her clients the utmost care they deserve.
Most recently, she was fortunate enough to train with the creator of Infuse My Colour, one of the salons newest products.
Liz enjoys transitioning her clients to their natural grey color and color transformation that take you from either dark to light or light to dark. She also enjoys spending time and building Legos with her 8-year-old son.
Specializes in:
Bobs
Long Hair
Color Transformation (dark to light – light to dark)
Baby Lights
Balayage
Curly Hair
Smoothing Treatments
Dry Cutting
Born and raised here in the Sunshine State, Emma has a specialty for all things blonding, styling medium to long hair and men's cutting. She was trained at the Aveda Institute and has most recently worked with the most up to date French and British coloring/cutting techniques. She is excited to grow with our salon and give all of her clients the transformation of their dreams!
Most recently, she was fortunate enough to train with the creator of Infuse My Colour, one of the salons newest products.
Specializes in:
Blonding
Mens Cutting
Dimensional color
Chloe Powers, Salon Coordinator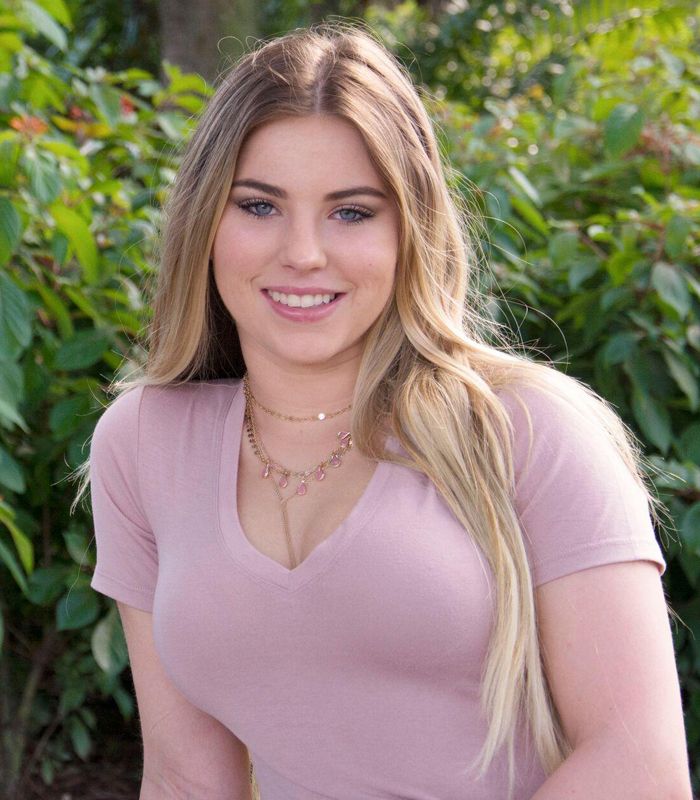 Chloe has been a part of Angela's Pure Salon & Spa from the beginning.
Working long hours in the summer painting, cleaning and removing nails. Chloe likes behind the scenes making sure everything runs smoothly and effectively.
She graduated high school from Cardinal Mooney, is currently taking classes at her local collage, and loves traveling.
Alex Garcia, Salon Coordinator/Stylist
Alex is our newest addition to Pure Salon and Spa. With 4+ years in the beauty industry in NJ and FL, she has played multiple roles in the salon world. Trained at the Aveda Institute Tampa Bay, her career began working as a salon coordinator, assistant and then to full time stylist.
Most recently, she was fortunate enough to train with the creator of Infuse My Colour, one of the salons newest products.
She specializes in 5 types of extensions & became a Bellami Certified Stylist. She loves all things hair and makeup and is excited to grow with our team!
Cheri Doetch, Management Consultant
Cheri is recently moved to Sarasota. Cheri has been a successful consultant for over 30 years. Has a very successful organic farm in Illinois. She is currently working on promoting growing healthy food at home.
We are lucky to have her as part of our team!