Our chosen products feature an artful blend of "from the earth" ingredients that are mindful of the environment without sacrificing quality or performance.
Every product is free of ammonia and other harsh chemicals, so it is gentle on your hair and skin while delivering the best possible results.
"What goes inside the tube is just as important as the color it creates. The choices we made are PPD Free and Ammonia Free. We use naturally derived ingredients like Shea Butter, Pomegranate, Aloe Vera and Honey. Product performance is very important to me, 100% grey coverage was a definite. Multi-tonal effect and a small flexible range were features that i thought were absolutely essential." Kevin Murphy clients, colorists and stylists enjoy a pleasant salon atmosphere due to Color.Me's scent of Rose Hips thus eliminating the biting ammonia smell of most regular colors.
PPD Free, many scalp irritations and allergic reactions during the coloring process are related to ParaPhenylenDiamine.
Color.Me is completely without PPD therefore minimizing the risk of irritations and allergic reactions caused by PPD.
Key Ingredients and Their Benefits
Rose Hip – Often used in high end skin care cosmetics. It's highly effective antioxidants provide long-lasting color results
Aloe Vera – Potency of Aloe Vera is the building blocks for hair, having at least 75 known nutrients that smooth and moisturize the hair and scalp
Grape Seed Oil – Contains moisturizing linoleic acid and lecitin. Grapeseed oil regulates PH-level and maintains the natural acid mantle of the skin
Pomegranate – Antioxidants buffer the effects of free radical damage to the hair and scalp, inhibiting the enzymes that break down collagen
Shea Butter – Moisture and Fatty Acid content that delivers moisture to dry or damaged hair from the roots to the ends
Honey – Vitamins and Minerals that also serve as a humectant helping the hair to retain moisture and form a protective barrier
Based on the biodynamic, zero-mile, organic, and fair trade ingredients, we create agricosmetic treatments and rituals combining extraordinary performance with healthful formulations which have a high concentration of botanical ingredients. We have a profound belief in respect for the environment and for promoting waste reduction. Each and every formulation, packaging, material, individual article or tool is designed to have a minimal environmental impact and to be long-lasting or reusable and composted or transformed into a new resource. Our products' high concentration of botanical active ingredients and their incredible effectiveness when applied in the right amount make them perfect for a wide variety of uses.
We have reduced the quantity of the plastic we use in all Oway places by 99%. We package our formulations in glass bottles and jars and aluminium tubes which are completely and infinitely reusable and recyclable. We avoid using unnecessary packaging and wrapping materials. All our tools, items and articles are made of wood, glass, aluminium, organic regenerated cotton, recycled paper and many other natural ecological materials. As a sign of our ethical and environmental commitment, we have built two special cutting-edge, zero-mile workshops right next to our main production plant: ORTOFFICINA, our farm estate where we grow officinal plants using biodynamic methods, and ARTIGIANO, our wood laboratory where we design and manufacture packaging, furniture and objects following the principles of circular design.
At OWAY, we are pragmatic dreamers, tireless creatives, design fanatics, and indefatigable researchers into the innovation that can help us make our present and future more sustainable.
Renewable and Sustainable Beauty
Our philosophy is to maintain a renewable and sustainable process. All our packaging is recyclable and we require a minimum of 25% post-recyclable plastic in our bottles. Our manufacturing facility generates very little waste because we recycle everything we can, from raw material drums to cardboard and plastic.
Our innovative skincare formulas are designed to balance your skin type and pair seamlessly with specialty treatment products to tackle your top skin concerns – truly personalized skincare solutions. And with your optimal skincare routine identified, we provide the finest mineral makeup collection to ensure a healthy, radiant complexion. One might say we cover all the bases. Literally. Our award winning, skin nourishing, mineral makeup formulations enhance and protect even the most sensitive skin. With a variety of formula and finish options and an exceptional shade gallery to promote every beauty ideal, Glo Skin Beauty delivers customized complexion perfection.

Florida made
Prevention focused
100% biodegradable ingredients
100% Environmental company
All ages
Non- Nano mineral based
Zero Benzene or oxybenzene elements
Respected by Medical and Marine DRs worldwide
Backed and endorsed by Richard Branson/ exclusive product to his resorts and cruise lines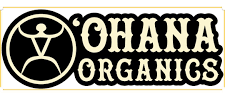 'Ohana Organics is an organic beauty care company founded by Tara Cooper since 2000. They have grown all their certified organic herbs and hand crafted, botanical infused skin care made with Aloha in Northern California. Tara's products are 90%organic, sustainable sourced and never tested on animals.
100% Certified organic
Slow beauty
Farm to Skin
Every seed, plant, leaf, flower, oil, harvesting, bottling , packaging is 100% Ohana!
Excellent story, famous in the tattoo community, a big favorite in the Natural Foods markets.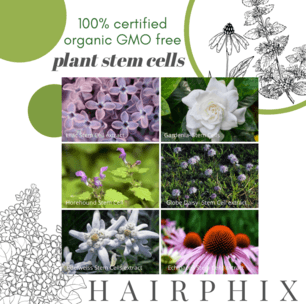 Hair pHix is 100% certified organic GMO free plant stem cells and should be used on anyone who has chemically damaged hair. The four main stem cells that are used are: Lilac-Syringa Vulgaris, Horehound- Marrubium Vulgare, Gardenia-Gardenia Jasminoides and Heart-leaved Globe Daisy-Globularia Cordifolia. These stem cells are used for;
Reducing redness and inflammation
Repairs broken hair bonds from chemical and environmental factors
Deep replenishing and reconstructing treatment
Restores the balance collagen turnover
Toxin Eliminator
Boosts skin self defensive system
Improves cell lifespan extension
Helps balance seborrhea
Stronger rooting and hair retention
Optimal pH 4.5-5.5
Organic sunscreen
Vegan
Gluten Free
100% Biodegradable
Natural Fats, oils and fatty acids
Alcohol free
Hair pHix requires at least 10-14 days of treatment to reverse the damage and can strengthen your hair and make it stronger. This product contains no artificial dyes or colours.
Developed by bio-organic chemist Dr. Vivian Valenty and backed by over 30 years of research, Dazzle Dry is a unique line of naturally advanced, high-performance nail care. From our award-winning four-step nail system to our bestselling spa line, Dazzle Dry products are formulated to give you the results you need and the long-term benefits you deserve.
Kitoko Botanical Colour (Henna)
Original Mineral (O&M)
Ohana
Rescue My.hair
Infuse my.color
Suds Cleaner
SUDS is a unique, all-purpose, water-based cleaner that is versatile and economical. No harsh chemicals, ammonia or abrasives. Safe to use, leaving all surfaces clean and film-free (no rinsing required). SUDS is non-toxic, biodegradable, and effective in cleaning most any surface in home or business.
TR-24
Microbial Plant Companion - Feeds and protects.